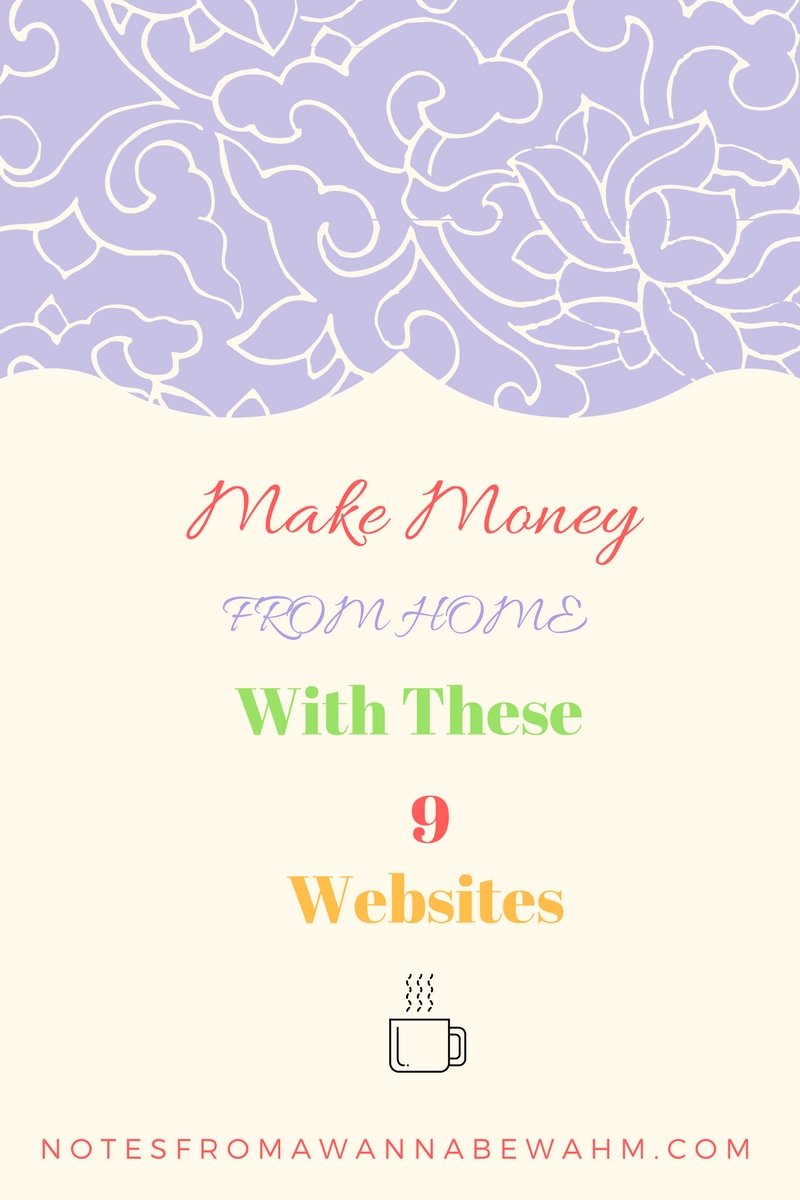 Looking for ways to make money in your spare time? Here are 9 websites to help you get started earning extra cash quickly.
1. Free Car Media: Companies will pay you to place ads on your car.  Free Car Media matches drivers with advertisers who want to pay you to promote their companies.
All you do is register online and as soon as an compatible advertiser is available, you will be contacted via email. Depending on the campaign,  you can earn up to $400 or more a month.
2. Find Focus Groups:  Get paid for giving your opinion. Companies want feedback from consumers about their products and services all the time. When you sign up with Find Focus Groups, you have the option of just looking for online research groups and surveys. Some of the online surveys will include a product review, and of course you get to keep the product! (Nice bonus!)
You can probably increase your chances to make money, however, if you can go in person to research groups as well.
3. Secret Mystery Shopping:  Mystery Shopping is a great way to make extra money. You can even become a phone mystery shopper and never have to leave the house.  Companies such as Call Center QA pays you $5.00 for each phone call you make to stores.
Check out mystery shopping companies like  AboutFaceCorp.com, Certified Field Associates and MarketForce.
4. Participate in a Research Study! Research studies cover a wide range of topics, including sleep deprivation, exercise and caffeine. Log on to GPGP.net, an online directory of clinical trials and research studies. You just may find a way to make money while donating your body to science! (Temporarily, of course!)
5. Write Reviews for Software. If you are all about computer programs and video games, SoftwareJudge.com will pay you for your reviews. You can earn up to $50 for exceptional reviews, but each review they do publish should make you at least $1.
6. Become an Online Tutor.  Not all online tutoring companies require prior teaching experience. At Tutor.com, once you pass your subject test, complete a mock session and take a final exam, you're ready to start working. Becoming an online tutor can help you make real money from home while working on a schedule that fits your lifestyle.
You can also make money online teaching English to students. Cambly is one site that pays you to work from home chatting online with foreign students who need to practice their English.
7. Become a Mock Juror. These sites will pay people to participate in mock trials. Lawyers like to test out their cases online many times, and get feedback from online mock jurors. According to OnlineVerdict, a case review can take from 20-60 minutes, and can pay $20-$60 per case.
Also check out Sign Up Direct to qualify for more Mock Juror Jobs!
8. Fiverr.com— Advertise a task you can do for $5.00.  This website has become a super popular site to sign up with and make fast money! (Just ask the woman who will write your name in the sand and take a picture of it!)
9. TopTenz.net–– Write a list of "top ten" anything, and you can get paid $25 through paypal if your list gets published.