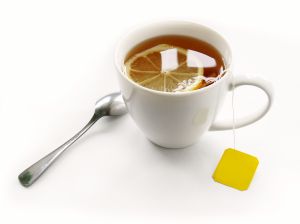 If you are interested in customer service jobs from home, Asurion hires home-based customer service agents, and they may be hiring now in your state.
What Will I Do as a Customer Service Representative For Asurion?
Asurion is a provider of wireless roadside assistance services and wireless handset insurance programs. As this is a phone job at home, you will answer inbound calls from customers with questions about their wireless handset insurance claims, repair questions, and customers requesting roadside assistance.
How Much Does Asurion Pay?
You get paid per hour, and though the Asurion website does not provide specifics on the hourly rate, it is said to be around $9-$12.
Will I Receive Training For This Job?

Employees will receive paid training with Asurion.
Will I be Considered an Employee With Asurion or an Independent Contractor?
While some companies will hire work at home agents as independent contractors, at Asurion you will be hired as an employee of their company. (There can be positives and negatives about each – so it is best to research and decide which type of at home work suits you best.)
Employees with Asurion will be able to qualify for Medical/Dental/Vision, Paid Time-Off benefits, and a 401(k) Savings Plan.
What Are the Qualifications Needed to Apply With Asurion?
According to their website, at this time Asurion seeks applicants with the following qualifications:
High School Diploma/GED
Well-Spoken with Good Phone Etiquette and Excellent Listening Skills
Quiet Home-Office Area
25-35 WPM typing ability and data entry skills
Previous customer service or call center experience is required
U.S. Based Applicants
How Many Hours Will I Work?
Full-time and part-time openings are available and exact schedules will be discussed with each candidate, but evenings and weekends will be required, per the company's website. You must be able to work at your computer throughout your entire shift (minus short breaks and a lunch period) while maintaining a noise and distraction-free environment.
Technical Requirements?
Computer with DSL/Broadband internet, hard-wired landline, USB headset. You can learn more about Asurion's technical requirements at their website.
How Do I Apply?
You can apply by visiting the Asurion website – check to see which states they are currently hiring in -You will be able to apply online right away if your state is listed.
Read reviews from people who have worked from home with Asurion:
jobitorial
glassdoor
and at the Wahm.com Forums