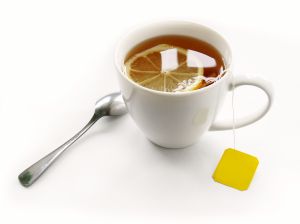 Can you earn money with mock online juror sites, really? Actually, you can, however  keep in mind that as an online juror you get paid only when selected to be on a mock jury case. And getting selected may happen occasionally or not at all after you sign up. So while it can be a fun way to earn extra money from home, being a mock juror is definitely not going to a replace regular steady income.
With that said, as long as you verify the company is not a scam, (never pay to sign up to be a mock juror, and never give out your personal financial/banking information,) you can go ahead and sign up – as a matter-of-fact, you should sign up with several of these companies to increase your chances of getting selected.
What is an Online Mock Juror and What Do They Do?
Lawyers preparing cases often want to try out their case on 'mock jurors' so they can get feedback. They can create a mock jury in the community where their case will be tried for that feedback, but that is very expensive. Companies offering mock juror services online allow lawyers to try out their case for much less.
How Much Can You Earn As an Online Juror?
How much can you make as an online mock juror, if selected, will vary. But you can expect payment to be somewhere between $10-$60 for your time. It is also possible that a company might ask you to come in person for a mock trial jury. In those cases you will probably earn more since you will be traveling outside your home.
What is Required to be a Mock Juror?
Mock Jurors sites will each have their own set of requirements for signing up, but you can generally expect the following:
Must be age 18.
Must be a U. S. citizen.
Cannot be a convicted felon.
Cannot be not be under indictment for a felony charge and some misdemeanor.
Have basic reading and writing skills.
Cannot be a lawyer, paralegal, or legal assistant.
Cannot work in some parts of the insurance industry.
Be prepared to answer questions that will help the attorneys in their selections, such as-
Marital Status
Income
Race
City You Live In
Political Affiliation
Education
Occupation
3  Sites Where You Can Sign Up To Be a Mock Juror 
ejury.com
OnlineVerdict.com
TrialPractice.com