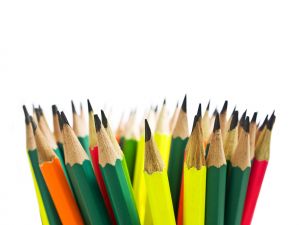 Write.com is a professional writing community where you can earn money writing. Whether you are looking to do some freelance writing in your spare time to earn some extra money, or are hoping to write as a full-time career, this is a paid writing platform that you may want to consider adding to your  income streams.
Freelance writers can choose where and when to work, and you will get paid promptly for every assignment you complete. You are also able to track your earning and payment history.  Writers earn $2.25 for 100-word drafts and $4.75 for 250-word drafts. Experienced writers can complete anywhere from 5-8 drafts per hour, earning upwards of $18 an hour, per the site.
Writing assignments are updated daily, allowing for writers to choose which topics they would like to write about. Once you have completed at least 20 writing assignments, you will have the opportunity to take the editor assessment. Editors make $1.25 for 100-word drafts and can complete anywhere from 10 to 15 drafts an hour. Editors also receive bonuses for submitting error-proof work.
A couple more details:
The application process includes a 20-minute online assessment test.
There are no fees of any kind to sign up as a writer.
Write.com does not follow the MLA or APA styles of writing. Instead, they adhere closely to The Yahoo! Style Guide, which is optimized for writing, editing and creating content on the web.
Write.com pays their writers using  the Amazon Mechanical Turk platform to ensure a secure, reliable payment system. You should note that Amazon puts an initial 10-day freeze on your payments account. Once this 10-day grace period passes, you can expect payment within 4 days for your work – Per the write.com website.) For more information, read Understanding the Amazon Payments System.
Please visit the write.com website for complete details and to apply.