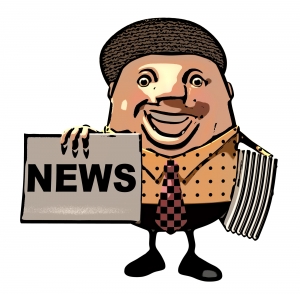 The Active Network is currently hiring WAH Reservation Agents in many different states. This is a work at home job with hourly pay. Keep in mind that though these are seasonal p/t jobs that normally run through mid-September, they have the potential to become permanent p/t jobs in the future.
How Much Will I Get Paid Per Hour?
While the job description posted on the Active Network website does not give exact payment amount,  various work at home job boards, like WAHM.com, indicate that the pay is somewhere around $8/hour.
So I Really Just Make Reservations – That's It?
Yes! WAH reservation agents answer inbound calls from people who would like to make reservations at one of the National Parks located throughout the United States. Using a company-provided headset along with the company's browser based reservation system, you will book reservations for people.
What Equipment Do I Need For This Job?
You will need to provide a standard land-line telephone, a high speed internet connection, your own personal computer and monitor, and Ethernet cable for connecting to the company's router.
Can Anyone Apply? What Are The Requirements?
Applicants must be a resident of one of the states they are hiring in.- check the job page to see if they are hiring in your state.
You will need to be able to work at least 32 hour per week, including weekend hours and evening hours. (The more flexible you can be with hours, the higher your chances are of getting hired, per reviews I have read!)
Applicants should also have :
– excellent communication skills with an ability to communicate remotely with your support groups by phone, email and instant messaging (IM)
– solid computer skills including internet knowledge (such as basic searching and queries), IM, email, basic Microsoft Word & Excel, some basic technical terminology
– a minimum typing speed of 20 to 30 wpm.
WAH Reservation Agents – Sounds Like A Job I Might Like! How Do I Get Started?
You can visit the Active Network job page. You will be searching for work at home reservation agents. Check out the list of states they are currently hiring in, and if you see your state – you can apply right online. If they decide to learn more about you, they will schedule a phone interview – and according to most reviews, you should know by the end of the interview if you are hired.