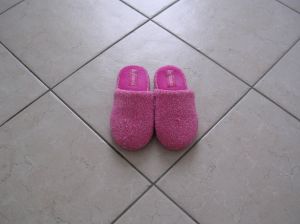 I have posted on here before about various companies that hire people to work from home as call center agents. Some of these remote jobs pay by the call, or talk time, while other companies offer hourly pay wah jobs. Brighten Communications falls under the latter – they have work at jobs with hourly pay.
Who Is Brighten Communications?
Brighten Communications is a privately held, business to business telemarketing firm founded in 1999. The company is headquartered in Phoenix, Arizona, but has top employees and contractors located all over the United States.
So Is This A Telemarketing WAH Job?
Yes, this is a business to business telemarketing job with the basic goal of making appointments – so you should feel comfortable making outbound calls to businesses,
How Much Is The Hourly Pay?
You will be paid $12 per hour to start.with the potential to earn up to $16 per hour as you get used to their online system and increase your hourly call results.
How and When Do I Get Paid?
Brighten pays weekly for the hours completed the previous week. Payment details are provided to you when you are offered a position with the company – including how payments are made.
What Are The Requirements To Apply For This Job?
They indicate they are looking for people with cold call/telemarketing experience, however that may or may not necessarily keep you from getting hired. Even if do not have experience, it is worth trying anyway!
You will need to have high speed internet access with a dependable computer running Windows XP, Vista, or Windows 7, a good working phone line (not cell phone) and have an unlimited flat rate long distance plan on your phone. And as with most call center jobs, a quiet work space is a must.
How Many Hours Can I Work?
According to the company, you will be able to work whatever hours you want from 8 a.m. east coast time through 5 p.m. west coast time, Monday through Friday.You may work as few as 20 hours weekly or as many as 30-40. Keep in mind that your total number of hours worked each week will also depend on their workload and your productivity.
Learn More About These Hourly Pay WAH Jobs With Brighten Communications.