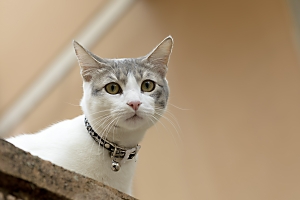 Pleio is hiring work at home GoodStarters. This is virtual call center job where you will work from home as an independent contractor.
What Do I Do As a GoodStarter?
GoodStarters are virtual call center agents that make outbound calls to patients as part of a free service provided by pharmacies to help patients stay on their prescribed medicine regime. So basically you will be calling people to remind them to take their medicine!
How Much Will I Get Paid?
In this virtual call center job, you are paid per call you successfully complete. In general, GoodStart agents earn $14-18 per hour.  However keep in mind that your income is completely dependent upon your performance and the volume of service you provide.
(Click Here To Read About A Pay Per Hour Virtual Call Center Job.)
What Equipment Will I Need – And Who Pays For It?
You will need a dedicated land-line phone, headset and internet service. Since you are hired as a work-at-home independent contractor , you will be responsible for providing and maintaining  your own computer, software, telephone and internet service.
Can Anyone Apply For This Job? Are There Special Requirements I Must Meet?
You must be a U.S. citizen and be 18 years or older to apply.
Your computer must meet the company's technical requirements ( a computer test will be given during the application process to make sure your system meets the requirements.)
All applicants must pass a credit and background check. (again, it is common for independent contractors to pay for the background check – about $20.)
How Does The Application Process Work?
There are several steps you must complete to submit your online application. These include:
an online computer screening to make sure your computer meets necessary requirements;
an online technology aptitude test;
and a mock phone call test.
If they are interested in you after your application is submitted and reviewed, you will be scheduled for an interview. If you pass the interview step, you will then be invited to join the next virtual training/certification session. Training is done online and lasts approximately 3 days. Note: You are not paid during training.
Once you have completed training and successfully pass tests given during training, you will be offered a job as a certified GoodStarter. It is at this point a background and credit check will be done. You will need to submit the $20 payment via PayPal for this check. Once this is complete, and all job related paperwork signed and submitted, you will complete your job orientation.
How Many Hours Can I Work?
There is no maximum number of hours you can work as long as there is call volume. Calls to patients can be made anytime during the hours of 8:00 am EST to 11:59 pm EST Monday through Saturday.
They do prefer GoodStarters work a minimum of 16 hours each week to maintain high quality calling and consistency.
I'm Interested in This Work At Home Job – So How Do I Get Started?
You can get started with your application now by going to the GoodStartU website.
( Another Virtual Call Center Job That Pays You By The Hour )