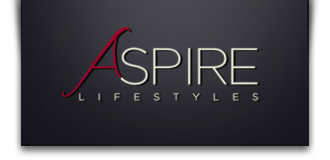 Aspire Lifestyles (used to be VIPdesk) is hiring now for their new wah training class starting in June, 2013.
In these positions, you will be working from home handling customer inquiries via phone. Requirements for home-based agents include a home-office environment, phone line, internet connection, and a computer system that meets Aspire policies and maintenance requirements.
New employees must be able to use VoIP (internet based phone) within 60 days of being hired. You will start training using a regular phone line and will switch to VoIP after training. You will need an approved headset for Voip, and you will be responsible for the cost of purchasing one if you do not already have one.
What Other Requirements Are There To Apply For WAH Jobs With Aspire Lifestyles?
Other applicant requirements include:
High-school diploma or equivalent required. Some college preferred.
1+ years related customer service experience required.
Prior sales experience required.
Knowledge of basic home repair services is required.
Able to thrive in a performance-based environment and motivated by sales goals and incentives.
Excellent verbal and written communication skills.
Strong computer and internet skills.  Able to learn quickly in a technical environment.
Working knowledge of Microsoft Office programs.
Able to type at least 35 words per minute.
Able to use effective and probing questioning and listening techniques to identify customer needs.
Polite, friendly and knowledgeable phone demeanor.
Highly adaptable, self-motivated and self-disciplined.
Able to learn and work independently as well as in a team environment.
Detail oriented with focus on quality and accuracy, ability to multitask, strong sense of urgency and commitment to excellence.
Able to work weekend and holiday hours.
Able to successfully pass a credit, criminal and employment reference security check.
How Much Does Aspire Lifestyles Pay?
These are wah jobs with hourly pay. During training, agents are paid the Federal or State minimum wage, whichever is higher. After training, agents are paid $8.50/hour, plus bonuses.
How Can I Apply?
You can check to see if they are hiring currently in your state, and if they are, fill out the online application on the Aspire Lifestyles website here.