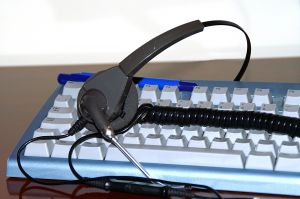 NEW corporation is seeking work at home customer care representatives for their client, Direct TV. These are work at home with hourly pay and benefits positions!
How Much Does DIRECTV Pay Their Work At Home Representatives?
Though the actual job posting does not state the rate of pay, Glassdoor.com reports that Direct TV work at home customer care reps earn an hourly rate with the average pay being $10.80/hour. I also read on another site that if you work the night shift and/or weekends, you can make $12.50 hr as a new hire.
It is also reported that this company offers its' wah employees benefits including insurance, 401k, and a retirement plan.
About The Job Qualifications:
They are looking for applicants with some experience. Mainly they want to see that you have had at least 1 year of continuous and verifiable employment (preferably in customer service.)
Applicants must be able to type a minimum of 30 wpm, be able to pass a background check and drug screen, and be flexible to work shifts as required (evenings, weekends, and holidays).
A high school diploma or GED is required.
Anything Negative About Working For Direct TV?
I do not have personal experience to share, however from my research it seems that the general consensus is that they are not too flexible with shifts. Also, it seems that you only get six paid days off /per year. You should expect to work at least some weekends and holidays shifts as well (though this is not a definite thing – just what I have read while searching for more info about this particular wah job. So it may be worth applying anyway and learning more as you go through the application process.)
Where Can I Apply/Learn More About This Job?
You can read more about the job requirements and apply online for Direct TV's work at home customer care jobs here.