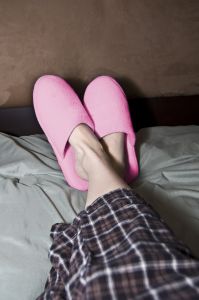 Are you looking for a job from home that has benefits? Even though they hire in certain states only, Asurion offers wah jobs with benefits, so you may want to check out their current openings and see if there are any near you.
Benefits of Working at Home With Asurion
Asurion hires you as an employee, as compared to being an independent contractor. So even though you work from home, you are still entitled to the same benefits of any regular employee of the company.
Other nice things about working for Asurion include working a set schedule every week, getting paid by the hour and also receiving paid training from home when you are hired!
Job Details
Since the company provides technology protection and insurance programs, you will work at home answering  incoming calls from people who have lost, stolen or broken wireless equipment ranging from wireless handsets to malfunctioning computers or HDTVs.
Your job as a customer service representative will be to offer assistance with insurance claims, electronics repair facilitation and even roadside assistance requests from customers.
Experience and Qualifications Needed For These Jobs
Anyone applying must have worked previously in customer service, retail or call center experience. You must also be able to type 25 wpm, have excellent customer service skills, and be very comfortable working on the computer and navigating the internet.
How Many Hours Can I Work?
Asurion offers part-time and full-time schedules. The number of hours you work each week is determined during the hiring process. The one thing you need to keep in mind is that you will likely have to work some weekends and evenings.
Home Office Equipment Needed For This Job
You need pretty much the standard equipment at home as most customer service type jobs require – high speed internet, corded hard-wired phone and a regulation headset with USB adapter and microphone. Your computer will be tested as part of the application process to determine if it meets the speed requirements for the job.
You must have an office area that is free from noise and distractions while you are working.
How To Get Started With Your Application
Visit the website to see where Asurion is hiring currently. If they are, you can apply online right away. I know as of this posting they have openings in Arizona and in Florida, however this can change quickly.
Good Luck!