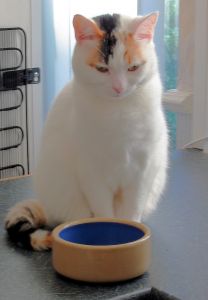 Happy Saturday! Saw this work at home opportunity on Odesk so thought I would post about it here as well. Working Solutions is currently hiring travel agents that have some experience in one or more of the following areas:
Sales
Customer service
Technical support
Travel
Medical
Hospitality
Retail
Energy
Telecommunications
Banking and financial services
Ticketing and Entertainment
This is a 100% work-at-home job and you will need the standard home office equipment such as high speed Internet, land-line telephone and headset, and a quiet office area.
About Working Solutions
This is a company that has been around a long time now. I would say there are far more positive reviews about the company than there are negative if you research them on the work at home forums. Basically they hire people to work as independent contractors from home. While most of the jobs will be phone-based, occasionally Working Solutions will offer chat-based and email based jobs.
According to their site, most work at home agents will earn between $7.70 – $30 per hour depending on the project they are working on. I would think it is safe to assume the normal rate of pay is far closer to the $7.50 – $10.00 however.
Working Solutions pays twice a month either by check or direct deposit.
How To Apply With Working Solutions
To get started, you will fill out their online application. Next you will take a two-part online test. These can be taken at another time if you choose. If they are interested in you, they will contact you to set up an interview.
From what I have read there is no real way to know how long this process may take. Some people hear back quickly while others have said it took a month or longer to hear back.
One last note, Working Solutions does provide free virtual training. There are no fees to apply- however, it is unclear if you will have to pay for a background/credit check at some point in the hiring process.
If you are interested in learning more about becoming a virtual agent with Working Solutions, you can read their faq section here.
Good Luck!