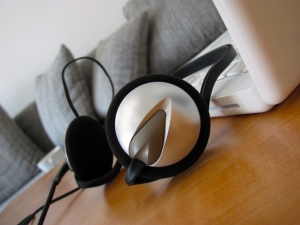 If you are looking for a phone-type job from home, Convergys is currently hiring customer support agents for their online retail chat jobs.
These are seasonal f/t work-at-home positions
Their job description did not include payment details, so I assume you will find out how much these jobs pay as you go
What Do Retail Customer Support Agents Do?
Basically you will chat with retail customers either by telephone or by email. Your job will be to answer inbound calls from retail customers who need assistance placing their orders. You will also work to resolve any problems customers may have encountered after they have already made a purchase online.
What Requirements Do I Need To Apply For This Job?
Aside from being friendly and outgoing, you will need to have at least a high school diploma or equivalent. They prefer applicants have at least one year experience working in customer service. You should have patience – and be able to stay calm under stressful situations that may arise with a customer. You will need to have great communication skills, and be comfortable navigating in multiple windows based applications simultaneously.
What Equipment Will I Need To Have At Home To Do This Job?
You'll need the basic home office set-up, including your own computer with high speed Internet (DSL or Cable only), an analog headset, and a telephone with mute button that you will use during training, team meetings, and individual coaching and technical support sessions.
You will also be required to have a Power Bar/Surge Protector that is UL 1449 Recognized.
I Am Interested, So How Can I Apply For A Retail Chat Job With Convergys?
Convergys is hiring agents for their online customer support jobs in the following states right now: Arizona, New York, Texas, Washington, North Dakota, Kansas, and Oregon. So if you live in one of those states, you should apply now if you are interested!  Apply online here.
Good Luck!