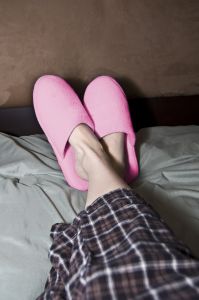 If you have been thinking of giving telemarketing a try as a way to work at home, you may want to check out Brighten Communications. This company offers wah phone job opportunities, they say that they pay a guaranteed hourly rate starting at $12 an hour.
What Type of Calls Will I Be Making?
Brighten Communications is a business-to-business telemarketing company which specializes in finding new leads for their many clients. You will make be making calls from home on behalf of professional organizations in industries such as finance, brokerage, and high-tech. Your goal is to find new quality leads for your clients.
What Hours Will I Work And How Many Hours Can I Work?
You can choose your own hours as long as they are between 8 AM Eastern time and 5 PM West Coast time. You can work as little as 20 hours a week up to 40 hours per week.
How Much Do They Really Pay Telemarketers? Are These Commission-Based Jobs?
According to their website, Brighten pays you weekly for the hours completed the previous week. Starting pay is $12 per hour which is the starting point where you will learn their online phone caller system, and see how your calls compare to our other nationwide callers. After that, your hourly pay will be determined by your results from calls compared to the other members of the team nationwide. So while it seems you do get paid a guaranteed hourly rate, it looks like there will be some sort of 'reward' or commissions system involved as well.
Will I Work As An Independent Contractor or As A Company Employee?
You will work from home as an Independent Contractor for the company, and as such you will receive a 1099 form at the end of the year. You will be responsible for any taxes you owe at the end of the year.
What Equipment Do I Need To Have For This WAH Phone Job?
All telemarketers will need to provide their own high speed Internet access with a dependable computer running Windows XP, Vista, or Windows 7, a good working phone line (not cell phone) with an unlimited flat rate long distance plan on your phone. You will also need to have a quiet working environment at your home.
How Can I Apply?
If you are interested, you can learn more about this job and apply online at the Brighten website..
Good Luck!