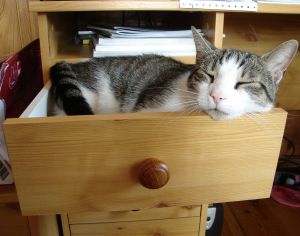 Another quick post about a freelance writer opportunity that has popped up today! This is a work at home position that is based in Phoenix, Arizona. A magazine is seeking a writer/interviewer who has a witty and funny style of writing.
About The Job:
Writers are assigned interviews with business clients, and will then write a fun and fresh article to intrigue readers. Articles should be between 350 and 550 words.
They are looking to hire someone who is professional, dependable, meets deadlines and has great communication skills.
Compensation:
Per the job description, writers will be paid $40 per article.
 To Apply For The Freelance Writer Position:
Send samples or links to your writing to  9vvvc-4186674812@job.craigslist.org.
Good Luck!
You may also be interested in another freelance writing opportunity that was posted today; Crochet Blogger Wanted.