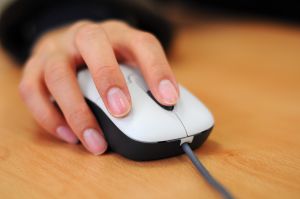 APAC Customer Services provides outbound customer support services for well-know brands world-wide. They employ customer service representatives to work from home answering inbound calls from customers.
The Type of Work Customer Service Reps Do For APAC

You will work from home answering inbound calls from customers. It will be your responsibility to handle customers' questions and concerns that can range from processing orders, price-checking, delivery arrangements, to resolving complaints and requests. This is like a call center job where you will be representing many different popular brands – all from home.
You will also be doing things such as recording and verifying customer names, addresses, purchases, and specific feedback of customers to maintain an accurate customer list, and entering that data into the computer,
There may be times where you are asked to attend training at a home-base location near you. Also, you may get supervisory visits periodically to ensure your work space meets the company's requirements.
What They Require From Applicants
Since you are dealing with customers all the time in this job, you should have great communication and problem solving skills. You will need to be able to multitask as you may have more than one customer concern to handle at the same time.
The job description does say they prefer customer service experience, however if you are very interested in applying, you still should consider doing so as it does NOT say it is required.
Lastly, you should be comfortable working independently and staying on schedule.
How To Apply
You can read the full job description at APAC, as well as get started with their online application if you are interested,
Good Luck!