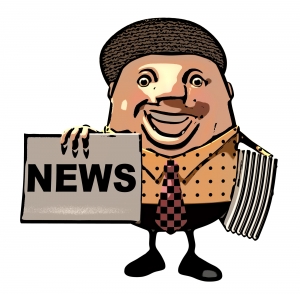 Location: Anywhere/Work At Home? Yes
Compensation: Paid Per Feature
Fab You Bliss is currently looking for freelance writers to join their team. I have read the job description, and this appears to be a true work at home opportunity for experienced writers. While primarily a wedding blog, they are currently focusing on expanding their lifestyle sections, and  need writers to cover topics such as crafts, D.I.Y, Eco-friendly living and entertaining.
They will be hiring writers on a trial basis for 3-months. If they are happy with your work after the trial period is complete, you will be asked to stay on as a permanent Freelance Writer for six months to one year. A full-time writer position, (or another position should you choose) will be available for the right candidate once the contract period is complete.
Requirements:
Journalism or English degree preferred, but not required
• Experience writing about lifestyle topics
• An understanding of social media and attention-grabbing headlines and what's on trend
• Regular access to e-mail
• Knowledge of Fab You Bliss and thorough familiarity of past coverage on all topics
• Must regularly be researching and pitching new ideas relevant to the Fab You Bliss reader
• A knack for smart, conversational writing with impeccable grammar
If you are interested in applying, please visit the job page at Fab You Bliss. Also note that all applications must be submitted by August 8, 2014.
Good Luck!