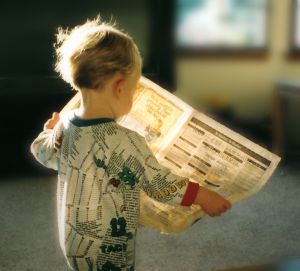 Many companies, like Amazon, are starting to post jobs they need filled for the upcoming holiday season. If you are even thinking about doing extra work for the holidays, now is the time to start checking for job openings. This week, Amazon has announced that they are hiring seasonal customer service representatives in anticipation of busy holiday shopping in the months ahead.
These are work at home seasonal jobs that have the possibility (no guarantees though) of becoming permanent later. Please note that you must live in one of these states to apply: Arizona, Kentucky,Texas, West Virginia,Delaware, Florida,Georgia, Kansas,North Carolina, Tennessee and Virginia. 
What Are The Requirements For These Jobs?
They are seeking applicants that are internet savvy and have technical aptitude when it comes to online tools and research. You should be the kind of person who likes to think outside the box, solve problems, answer questions, and resolve concerns that Amazon customers may have.
Since you will be working 100% from home, you will need to have a home computer with high speed internet , and Windows 7 or 8.
These jobs also  require a webcam, an analog phone line for work only, and a dedicated, distraction free home work space ( if you have children, you may need to have someone available to watch them when you are working.)
A High School Diploma is a must, as well as being available to participate and complete training.
Amazon's Virtual Contact Center is open from 3AM – Midnight Pacific Time.  You should be aware that your work shifts may include days, afternoons, and evenings, typically one or both weekend days, and occasional overtime.
Compensation and Other Details
This job pays $10.00 per hour and you will have a bonus opportunity, an employee discount, and dedicated resources to support your ongoing growth and development.
Seasonal employees may remain with Amazon in a temporary capacity for up to six months, depending on business need. There may be opportunities for regular long term employment.
It is important to know that your work hours may increase substantially during the peak holiday/shopping season (Thanksgiving through mid-January). A few weeks before and after December 25 is Amazon's busiest time, and they will be looking for people available to work extra hours during those days.
How To Apply
You can see the complete job description and application instructions at Indeed.com. If you are interested, you can apply online today!
Good Luck!