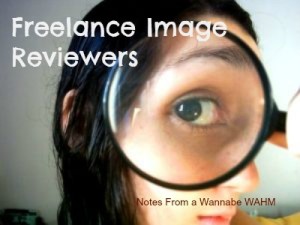 Shutterstock is hiring Freelance Image Reviewers once again. These are great jobs for anyone who is looking to make a second income from home, as you will only work on the weekend around your own schedule. They are currently accepting applications from Image Reviewers in North America at this time.
What Do Freelance Image Reviewers Do?
Reviewers will use their own equipment (you will need to be experienced in this type of work) to check editorial images and decide if an image meets Shutterstock's  standards and requirements. You will need to make quick decisions, as well as be able to offer honest feedback to photo contributors. All image reviewers will also be responsible for applying metadata standards, with light metadata editing and a keen eye for keyword and editorial caption accuracy to drive accurate search engine results. There will be virtual team meetings from time to time, and you will be expected to participate.
What is Required To Apply For This Job?
Anyone applying as a Freelance Image Reviewer should have  2+ years of editorial photography experience, preferably as a photographer, contributor to stock agencies, photo or metadata editor, or photo researcher. You should also be experienced in  super detailed image and metadata evaluation, and have a basic foundation of best practices in post-production processes. It is preferred that you an extensive knowledge of editorial events (news, entertainment, and sports), image industry trends, and styles. Freelance Image reviewers must be available to work a minimum of  5-8 hours from home everyweekend. (You can pick the hour you work though.) As far as equipment, you'll need to have wired high-speed wired broadband Internet access (at least 25mbps download speed (You will be given a chance to test yours online)–  own a PC or Mac, and an external monitor with accurate color display for viewing high-resolution images. Lastly, you should be organized, detail-oriented and passionate about photography and editing.
Visit Shutterstock if you want to learn more and see if this opportunity

might work for you

!
Good Luck!