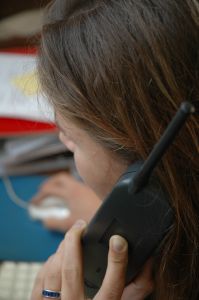 Another company that is now hiring work from home customer service representatives is Knee Walker Central. They have posted this job just this morning as a matter of fact. This is a telecommute job that pays $10.32/hr.
Job Description and Responsibilities
Customer service agents for Knee Walker Central work from home answering calls and responding to emails from customers. You should be the type of person who can respond quickly to simple requests such as order changes and delivery inquiries, and alsobe able to solve customer problems even when solutions require some creativity. You will work 16 hours a week, approximately, with the possibility to fill in for other shifts if you are available.
What They Are Looking For In Applicants
While good communication and writing skills are appreciated, they are really looking for people who are positive, enthusiastic and friendly. You should be someone who pays great attention to details, is organized, stays on task and is a team-player. Anyone applying for this position should have at least 6 months call center experience. This is a remote job, so you will need to have a quiet work-space or office at home, computer and Internet.
Interested in Getting More Information?
More details and instructions on how to apply can be found at Knee Walker Central's website. Good Luck!