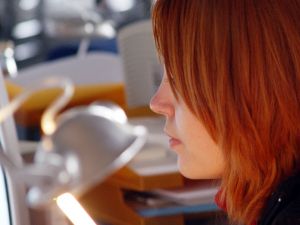 The Foot Network is looking for someone with experience in digital news to be their news editor. This is a work-at-home position. The ideal applicant will have have an active social following on Twitter and other social sites, and is  a self-starter.
Online Editor Job Responsibilities
Working from home, you will be developing, pursuing and publishing multiple stories every day. Part of your daily job duties will include editing breaking news stories, providing regular commentary on news and developing new presentation formats for story ideas.
One of the job's responsibilities in the future will be speaking on camera as well.
What Qualities They Are Looking For in Applicants
They are definitely looking for someone with a college degree of any sort: AA, BA etc. from an accredited college or university. It is also important that you can show that you have had 2 or more years of experience with a daily news website, and a year or more experience with line-editing as well as copy-editing.
The ideal candidate will also be familiar with WordPress, Photoshop, Google Analytics and Social-Flow.
You should be comfortable with technology and social media, be an outside-the-box thinker who can develop a story simply by looking at a single picture.
They will want to see a selection of stories or photo/video projects that show your best reporting, writing and interviewing skills,
Lastly, they are looking for someone who has proven ability to write fast and on deadline
If You Are Interested in Finding Out More

If you would like to apply, or just get more information, you can see the original post  on today's Craiglist.
Good Luck!