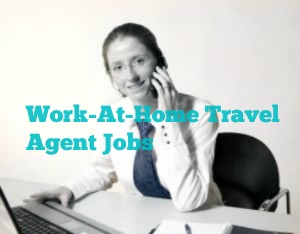 If you have ever wondered about what it would take to get a Work At Home Travel Agent Job, then you might want to consider applying to become a Travel Research Apprentice® (TRA) with American Express. This is a 12 month home-based program that trains you to become a travel agent, Plus, you get paid while you train.
Qualifications For This Program
You must be a high school graduate or have your GED. They are looking for people who have basic geography skills. If you are fluent in a second language, it is a big plus, however it is not a requirement to apply.
Great communication skills are a must, as well as a passion for travel. Also,a heads up: that you may need to travel as part of your training at least once each quarter. Hopefully this will be explained in more detail as you go through the application process as the job description itself is a bit vague.
American Express Travel Agent Interns must have a dedicated work space/home office. There are several specific requirements you office will need to meet as part of this program. You can get those details in the job description.
What the Work at Home Travel Agent Job Involves
Once hired, apprentices are mentored by high-producing Travel Consultants, and will participate in extensive required training and company meetings. You will learn how to use specialized computer systems to arrange travel plans for customers. as well as research techniques. You will be expected to show great customer service skills as you go through training, and develop your own personal style as a travel agent.
Benefits Offered
These are benefits listed in the job description. However, I am not sure if everyone hired automatically gets these – or if there are any 'steps' involved etc., So please make sure to investigate and understand exactly which benefits you qualify for if hired.
Competitive salary
Exceptional cash incentive bonus programs and recognition programs;
Medical, Dental and Vision insurance (Day 1);
Generous vacation and vacation purchase plan;
401(k) WITH company match of 5% after 6 months;
Excellent growth opportunity such as; paid training programs, tuition assistance, and ongoing Travel Counselor education;
Legal assistance, pet insurance, life and disability insurance;
Medical and dependent care reimbursement programs;
Domestic partner benefits;
How To Apply
You can learn more about this program, and watch a video about it as well, at the American Express website. If you decide you would like to apply, they have an online application to get you started.
Good Luck!