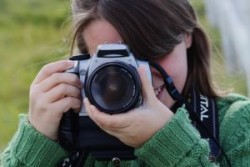 Shutterstock is continuing to hire freelance Image Reviewers. This is a work from home job that is based around your own scheduling and using your own equipment. They are currently hiring throughout the USA.
Working from your home, you will evaluate pictures that have been submitted to Shutterstock. You will be checking the images for their overall quality, technical execution, commercial suitability, and making sure the picture meets the acceptance standards.
The Basic Requirements Needed to Apply For This Job:
They are seeking experienced photographers who have a minimum of  2+ years of professional photography experience or as a contributor to stock agencies, photo editor, or photo researcher.
You should be available to work 25-30 hours per week including 5-8 hours per weekend.
Applicants will need to provide their own high-speed wired broadband Internet access, PC or Mac, and as well as a sufficient and accurate color display for viewing high-resolution images.
You will need to feel comfortable and enthusiastic about making many detailed judgments repetitively, be a highly organized person, and have a strong command of English.
If you are interested in applying, you can read more about this Shutterstock's work-at-home opportunity posted on their website.
Good Luck!