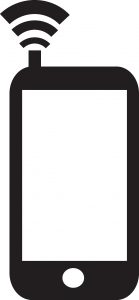 The new Stylinity App lets you make money taking selfies. Sounds pretty easy and fun, and so far seems to be working for people using the app.
How Does This Work?
First. you download the free Stylinity App to your phone (currently available in the US iTunes App store only.) There is a version for Iphone and one for Androids.
With the Stylinity App, you can take Selfies with brand name clothing, make-up, furniture, etc… You do not even have to buy the items you are taking pictures of…you just show them off in your photos. You will scan the bar-codes of the merchandise and scan them into your 'closet' page on the App.
So How Will I Make Money Taking Selfies?
There are three ways to make money with Stylinity:
Create and share a unique Shoppable Selfie. When someone makes a purchase driven by your Selfie, you get rewarded!
Re-share someone else's Shoppable Selfie that you see on Stylinity.com or your social network newsfeed. When someone makes a purchase driven by that re-share, you get rewarded!
Purchase a product from a Shoppable Selfie – your own or one someone else has shared – and get rewarded!
You must be logged into your Stylinity account when sharing and purchasing for Rewards points to be credited.
A Few More Notes:
Once you've snapped your photo, you'll get a chance to retake, trash or approve your photos. You approve them by hitting Next. The App will then ask you for permission to access your photos – this is because every Selfie you take in the app is a Shoppable Selfie in Stylinity and a regular Selfie in your photo stream/ camera roll.
You will be able to select the social networks where you want to share your Selfies after you approve of the pictures.
Stylinity is working with 180 retailers, including Barneys New York,Urban Outfitters, Nordstrom and Ann Taylor, and are continuing to add more brands all the time.
If you are interested in downloading the app, visit Stylinity.com.