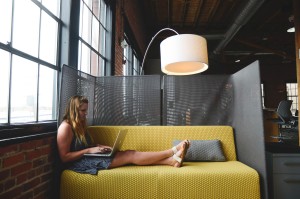 Doityourself.com, an independent home improvement and repair website, is looking for remote writers to share DIY tutorials.  If you have a project in mind, or are in the middle of a home improvement project, this could be a perfect fit for you. The more ideas for home projects you have, the better, but even if you have one, they urge you to apply.
The ideal candidate should be aware of DIY trends and be able to create and photograph unique projects and tutorials to inspire the DIY community.
Potential writers should also have strong research and fact-checking skills, as well as the ability to meet deadlines.
The company pays $25  to $40 per article, and writers will have the opportunity to work closely with their editors to develop future topics and project ideas. All work is remote and deadlines can work around your schedule.
Doityourself.com receives over 6 million viewers a month and has been repeatedly honored among the Best on the Web and was named "One of the Top 50 Sites in the World" by Time Magazine.
Learn more about how you can inspire other wannabe DIY'ers by sharing your tutorials and earn some extra money at the same time by visiting ibpublishing.com today.
Good Luck!