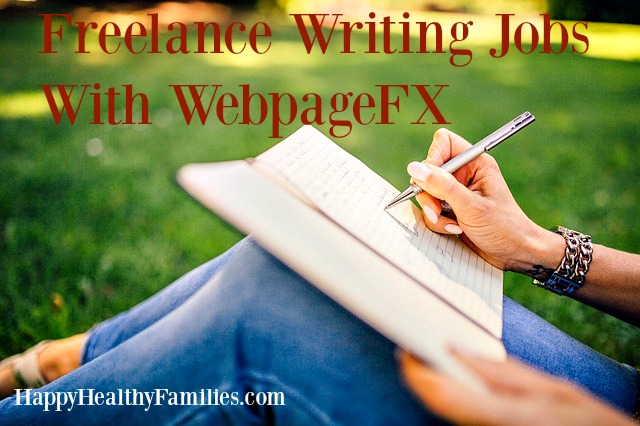 WebpageFX is looking for creative talented freelance writers. This is a long-term work from home position that offers steady writing assignments for the right candidates.
Types of Freelance Writing Jobs and Payment
Assignments may range from blog posts to writing sales copy to longer, informative guides. How much you earn will be based on content type, word count, the amount of research required, for every writing assignment you receive.
Qualities They are Looking For in Candidates:
Although writers across all industries are welcome to apply, they are actively recruiting freelance writers for topics such as construction, technical, manufacturing, business, lifestyle, technology, and medical.
Applicants should have excellent communication skills, flexibility, and availability.
Next Steps:
You can fill out their online application. If they think you might be a good fit for their website,  you are given the opportunity do their paid training/Writing Bootcamp. The training takes only a few hours. Then, you might be asked to complete several paid trial assignments. These assignments will help them get a feel for your writing and working style to determine if there's a good match.
If you are interested, check out their website to learn more and get started today.
Good Luck!