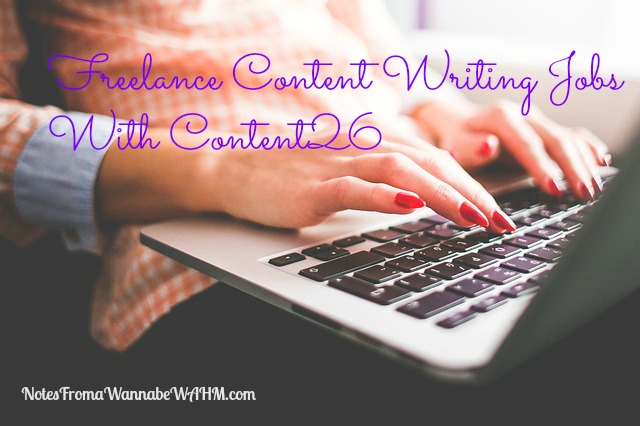 Looking for 'fun' types of Freelance Content Writing Jobs? Content26 provides those product descriptions you see on major online shopping sites such as  Amazon, Walmart, Target, Toys R Us, and Babies R Us.
They are always looking for new product description writers to join their team!
Read About More Writing Opportunities With Appear Here
Working from home, you will write easy to read product descriptions that provide easy-to-find product information.
All descriptions must be original and objective
Items you write about will vary from baby strollers, health products to running shoes. Writers use available assets such as include sales PDFs, video files, images, and diagrams, as well as information available online
Depending on the type of content required, compensation varies between $10 and $50 per description. Once trained, freelance writers average between $30 and $40 per hour.
If you want to write for Content26, you will need to take the general writing test on the testing page which is part of the application process.
Good Luck!