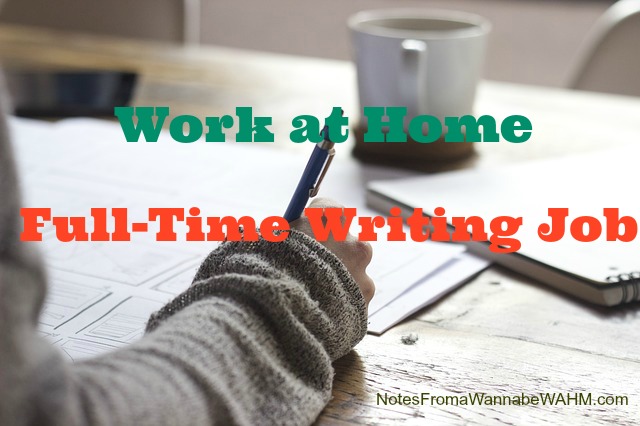 *There are no affiliate links in this post.*
If you are looking for legitimate writing jobs at home, you owe it to yourself to check out the remote content writer job with Student Loan Hero. You work at home and there is also an amazing compensation package that goes along with this job.
About Student Loan Hero
Student Loan Hero is a one-stop shop for student loan borrowers who want to explore repayment options, refinance their loans, and get customized plans for managing student debt. The company was founded by Andrew Josuweit, a college graduate with – you guessed it – heavy student loan debt.
Josuweit says he did not know where to turn to get advice on repaying his school loans. Even with a job and steady income, his debt situation actually worsened instead of improving. Josuweit says that was the point when he realized how valuable it would be if he could provide student loan information and resources in one online site for other students in the same situation.
Thus, Student Loan Hero was born. If you google this company, and you should, you will see so many positive testimonials from people that have joined the Loan Hero community. As I have a daughter in college now, with mounting student loan debt, I am delighted to have come across this company today, and you can be sure I will be joining as well.
Now Some Details About Writing Jobs With Student Loan Hero
The compensation is so amazing to me, I am going to start there.
Student Loan Hero offers a competitive salary based on experience and location. You will also receive 0.05–0.15% in vested company ownership. (there's more.)
They will hook you up with a $2,000 technology stipend to purchase a laptop or whatever helps you work (amazing, right? Not done yet. Keep reading.)
They will pay up to $500/month for a remote office space (e.g., co-working space)
Student Loan Hero cares about your health –  they pay up to $450/month for wellness-related expenses, including health insurance and gym membership
They also care about your education – they pay up to $100/month for courses, books, or anything you'd like to learn
And if all that were not amazing enough benefits, Student Loan Hero offers a 100% match of up to 3% of annual salary to a retirement account, or a 100% match of up to 3% of annual salary towards student loan repayment assistance.
Now the Job Requirements 
What is required should you decide to apply with Student Loan Hero
You must be able to work full-time in this job.
At least 2 years of published writing experience, especially in blog post form
Familiarity with proper formatting, style, and tone of blog posts
Ability to research and contribute ideas you can write about
Ability to quickly turn around assignments for breaking news, etc.
The Other Qualities They Would Like To See in Applicants
Experience writing about student loans and other personal finance topics
Experience with conducting interviews for articles
Experience promoting blog posts (on social media, via email, etc.
Familiarity with WordPress
Familiarity with SEO best practices
If you are interested in working with Student Loan Hero and would like to apply for a writing job with them, read the original job post here.
And if you are a parent, I it is so worth taking some time to check out this awesome resource – or bookmark it so you can explore the site later.
Good Luck!