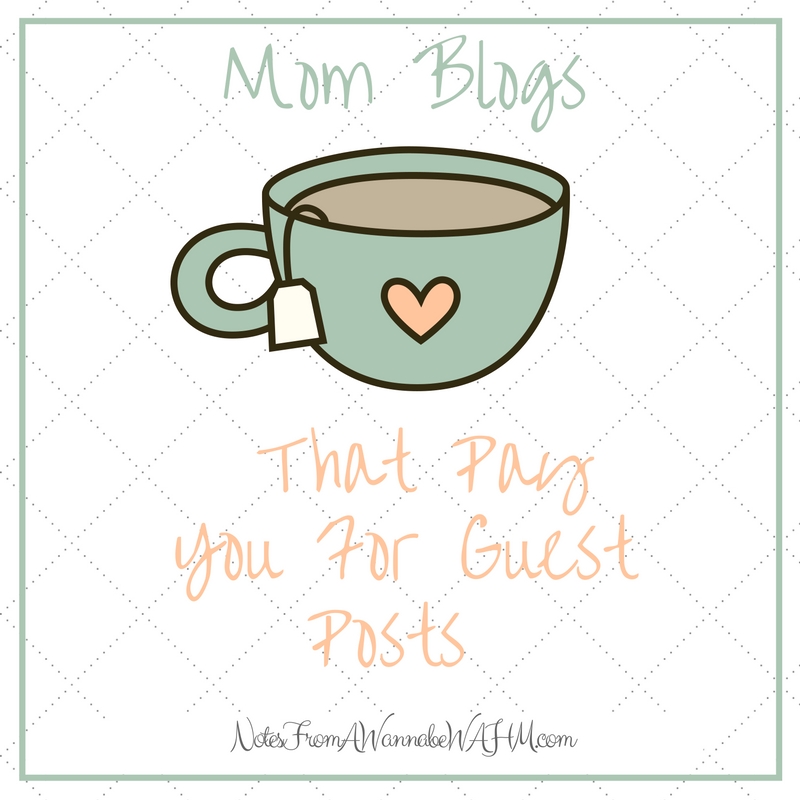 Freelance blogging as a side gig can be a handy way to make a little extra cash now and then.
There are quite a few mom blogs that pay for guest posts. So are you are a crafty person with projects to share? A kitchen diva who has delicious recipes you're willing to part with? Or a mom bursting with the best parenting tips ever? Then check out this list of sites you can apply with as a guest post blogger.
Super crafty mom Michelle pays $10 – $20 per quality recipe or craft post you send in and she uses on her blog.
I found this awesome blog through Pinterest (of course!!) I am not crafty in any sense of the word, but I love visiting and drooling over super-crafty mom Michelle's ideas and recipes.
Babble
This is Disney's parenting website. If you would like to write for Babble, the first step is to send them an email that includes your ideas for your article. Babble covers various parenting and family topics, including  Mom, Pregnancy, Baby, Toddler, Kid, Body + Mind, Work + Money, Home, Relationships, Entertainment, Beauty, Food, and Travel.
Their Writer Guidelines do not include payment amounts for guest posts, however I believe it is $100-$150. They get a lot of submissions, so keep in mind that they may not respond to everyone that submits an article.
Mama Mia
Mama Mia is a popular women's website in Australia. They pay for original freelance writing that meets their guidelines. The guest post you submit cannot be previously published elsewhere, including your own personal blog.
MamaMia pay rates vary depending on the writer and the article submitted for original guest posts.
This is a community website for moms that pays you for freelance writing. If you have practical advice and awesome parenting tips, Freelance Mom wants to hear about them!
They pay $75 to $100 per accepted post, and payments are sent via PayPal.
Momsmack
Momsmack is another site you can add to your list of blogs that pay for guest posts.
They welcome parenting, lifestyle, D.I.Y. and recipe submissions (not previously published!) You must include at least one professional looking photo with your post.
Momsmack pays $25 a post if they're accepted and published.
They only pay for original unpublished work, however, you can still submit your posts for increased exposure for your personal blog.
A Fine Parent
I am including this site in my list of blogs that pay for guest posts, even though they are not currently accepting submissions. BUT WAIT. You can sign up with them however, and be one of the first to receive notification when submissions open again!
A Fine Parent pays $100 per accepted article (now you see why I included them?!)
Just Parents
Another site you can apply with that will pay you for writing for them is Just Parents. They pay $60 per guest post. Payment is made via PayPal within 24 hours of your submission being approved.
Just Parents looks for informational articles about pregnancy or parenting, as well as humorous posts on  parenthood.
One more on my list of blogs that pay for guest posts is the cute Mrs. Muffin Top (gotta love that name!)
This is also a parenting/mom site that is always happy to receive guest post submissions. They look for articles on topics such as parenting, family life, recipes and beauty.
Articles must be 400 – 1000 words.
Payments for original articles is based on page views over a 30 day period, starting the day the post is published.
That's it for my list. If you know of or have a site you would like included in this list, please let me know and I will be happy to add it!