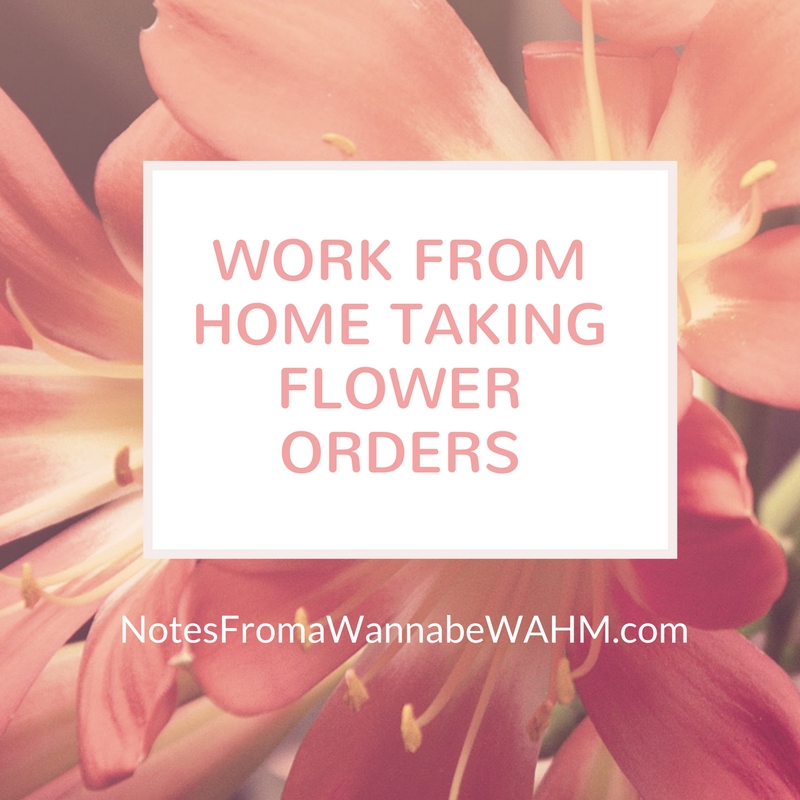 One way to make extra money for the holidays (yep, they will be here before you know it!) is to work from home taking flower orders for companies like 1-800 Flowers and Blooms Today. It is important to remember that these are often seasonal jobs that are just temporary.
(Which is not to say that they can become permanent if you like it and do a really great job!)
But if you are looking for something you can do just for extra money for gifts etc., this can be a great option.
Here is a quick review of three most popular companies where you can apply to work from home as a customer service representative.
The average pay rate at Blooms is $15 an hour, and top performing agents may earn an average of $24.00 per hour.
To work from home for Blooms Today as well as the other companies listed here, you will need to meet certain technical requirements that can include:
A Dedicated phone line with the ability to disable call waiting and voice mail.
A Telephone with headset capability
Windows XP, Vista or Windows 7 (or newer) Operating System
Antivirus Software: Valid software with current and updated virus definitions.
Internet Connection – Must be Cable or DSL provider (no wireless or satellite), and be VOIP compatible.
*Blooms is hiring now according to their website*
2. 1-800-Flowers
If you want to work from home taking flower orders for 1-800-Flowers,  the best time to apply is right before the peak seasons. The jobs are often temporary, but the company may keep on some high-performing home-based agents for permanent jobs.
1-800-Flowers pays their seasonal order takers $9.00 an hour, according to most reviews.
Their website does not show any work at home job openings currently, however it is a good idea to keep checking, especially as the holiday season gets closer.
3. Teleflora
Teleflora often hires people to work from home taking flower orders and assisting customers. If you are really interested in getting a seasonal job for the holidays, then you should definitely bookmark this site too and check it often.
Teleflora does like applicants to have customer service experience. However, they provide paid training from home.  During training you are paid the going minimum wage for your state. After training, Teleflora agents earn $8-$11 an hour.
As with the other companies, you must have all required technical equipment at home for this job.
To search for jobs with Teleflora, visit their careers page. You will need to register before beginning your search.
Keep in mind is that these jobs are very demanding during the busy holiday season, and go quickly. So check the websites often. 1-800 Flowers usually starts hiring seasonal temporary help by Thanksgiving, if not sooner.
If you are hired, remember the hours you work may vary, and you will most likely need to be available weekends as well as evenings.