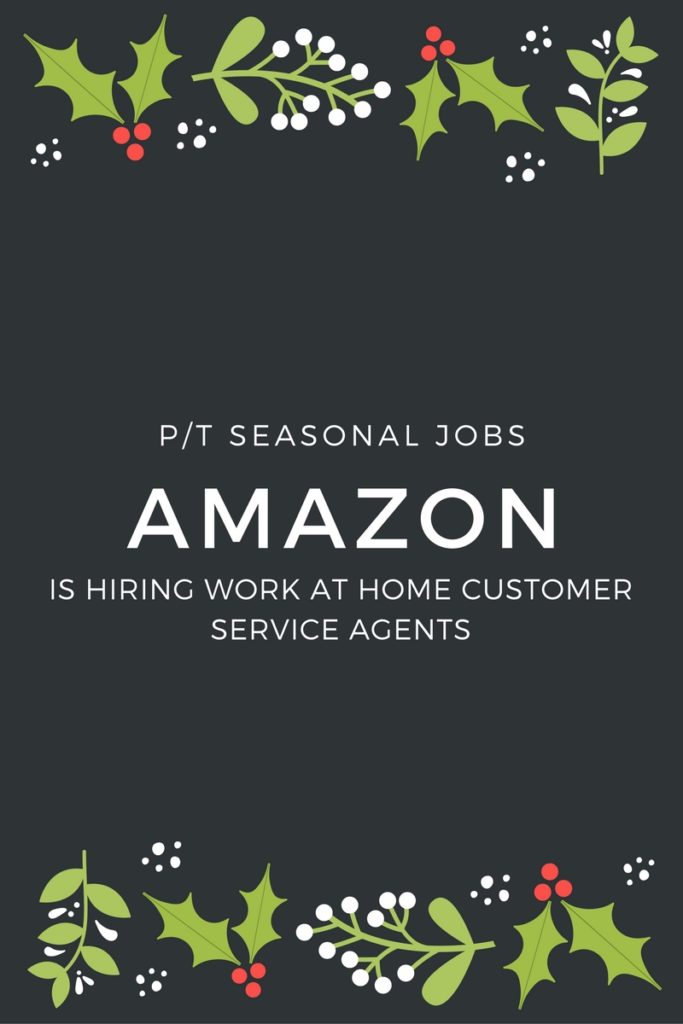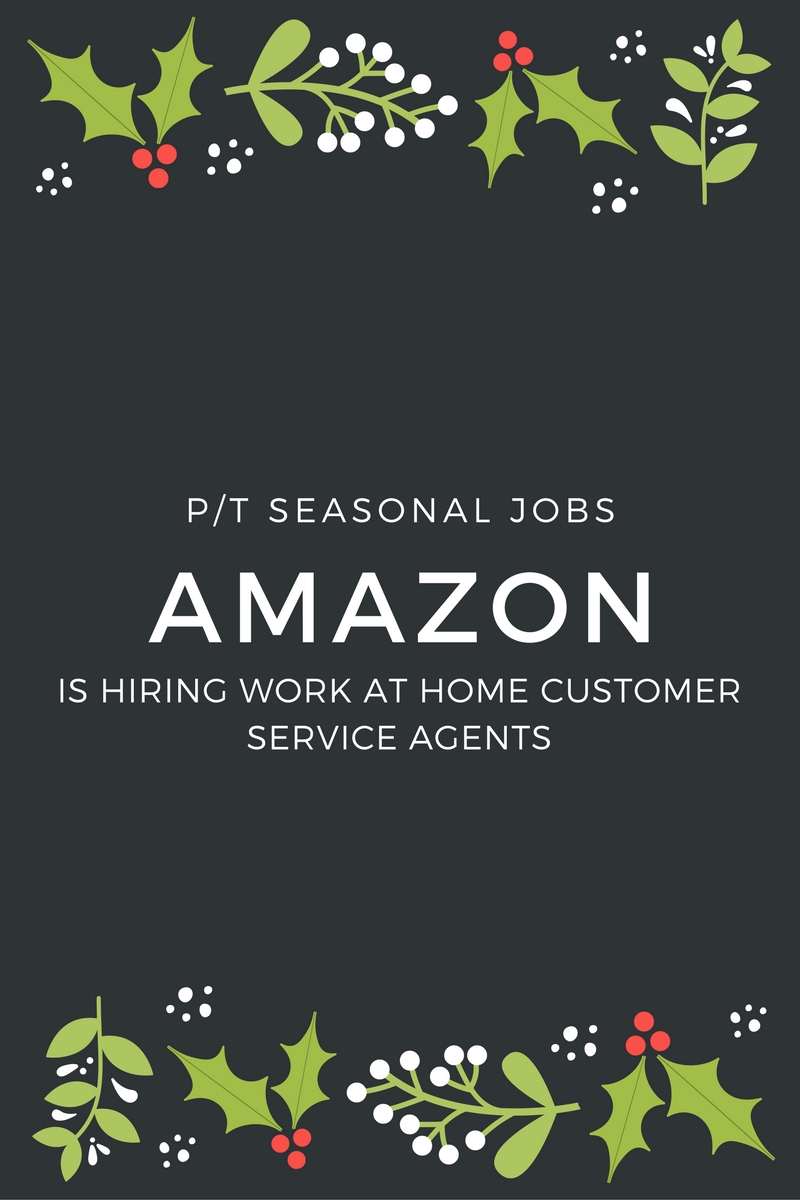 If you are stressing about the upcoming holidays and wondering how you can make some extra money for Christmas, here is some good news. Amazon seasonal jobs in customer service are available now – just in time for the online retailer's busiest shopping season.
The one catch is that you must be a resident of one of the following states to apply: Arizona, Colorado, Delaware, Florida, Georgia, Kansas, Kentucky, Michigan, Minnesota, North Carolina, North Dakota, Ohio, Oregon, Pennsylvania, South Carolina, Tennessee, Washington, West Virginia, Wisconsin, Virginia.
Here is a little bit of information about these work from home jobs with Amazon –
This is our work from home Customer Service Associate position in our brand new Reserves Program! The mission of this program is to swiftly respond to spikes in customer need.The ideal work from home Reserve is internet savvy and has technical aptitude when it comes to online tools and research. You will think outside the box, solve problems, answer questions, and resolve concerns presented by our Amazon customers, primarily over the phone.
You are provided with at home paid training, and Amazon will even send you a free headset for this job!
Usually remote associates work about 12 hours a week or so. However, Amazon seasonal jobs often require employees to work between 20-30 hours per week.
Working hours will increase during our peak season
(November through January), and you may be required
to work between 20 and 40 hours per week during this time.
You may also be required to work on any/all major holidays.
The basic qualifications you need to have in order to apply for these jobs with Amazon include:
High School Diploma or equivalent
Basic typing, phone, and computer navigation skills
Being comfortable using the Internet, email, and Instant Messenger tools
Completing the mandatory training
Being available to possibly work shifts Sunday through Saturday from 3:00 am to Midnight Pacific Time zone
There are also the fairly standard technical requirements for your home office that you will need to meet as well.
Click here to read more about work at home customer service jobs with Amazon for the holidays, and apply online.